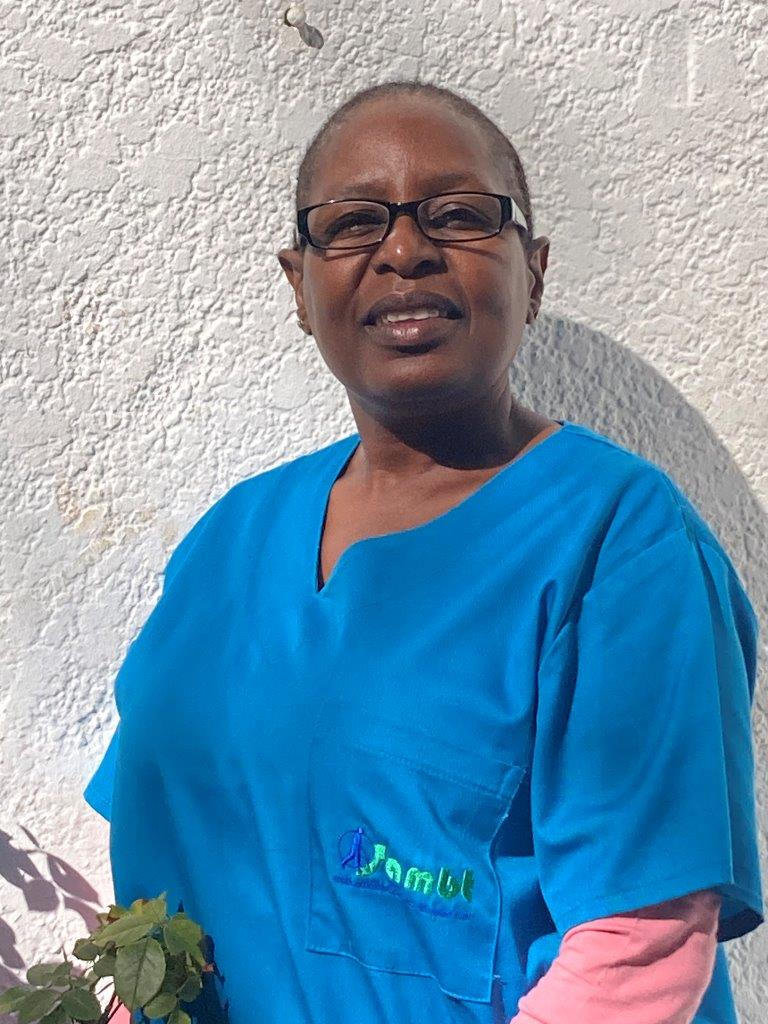 Some people are lucky enough to know that they have a calling. Rosetta is one such person. She knows that her calling is to help people, and this she does with love.
Rosetta joined us at SAMBT in February 2023. Since qualifying as an O&M practitioner 25 years ago, she has amongst others, worked at Rivoni Society for the Blind and KZN Blind and Deaf Society as an O&M Practitioner. Along the way during this time, Rosetta has raked in several other qualifications, amongst them as a teacher and a degree in theology.
Like most of our practitioners, Rosetta is a multi-linguist. She speaks eight of our eleven national languages.
Some of Rosetta's hidden talents and hobbies are rose gardening, acting as a Master of Ceremonies at weddings or community events as well as choir and worship singing. While living in Limpopo, as chairperson of a community correctional service programme, she helped offenders to reintegrate into community life after their release from prison.
One of the things she truly loves about her work as an O&M practitioner, and gives her a tremendous sense of achievement, is "whenever I see a client get up, go and visit a neighbour, get to the clinic, or go back to school or university and complete their studies".