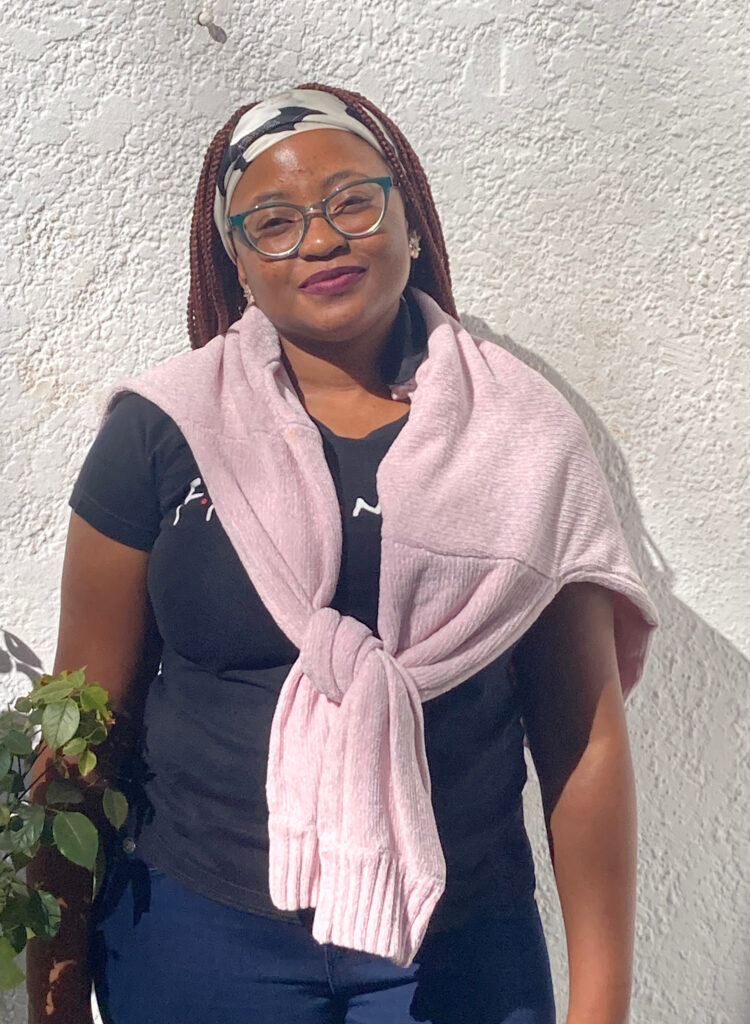 Lethabo joined SAMBT at the beginning of 2023. She is a qualified occupational therapist with experience in supervision.
"As an OT in South Africa, our work tends to be based at a hospital, school or private practice. I have always loved doing community work, one just gets to know a client so much better than when they visit you at the hospital or at your practice. It is SAMBT's outreach approach that drew me in the first place".
Lethabo is currently in training at SA Guide Dogs.