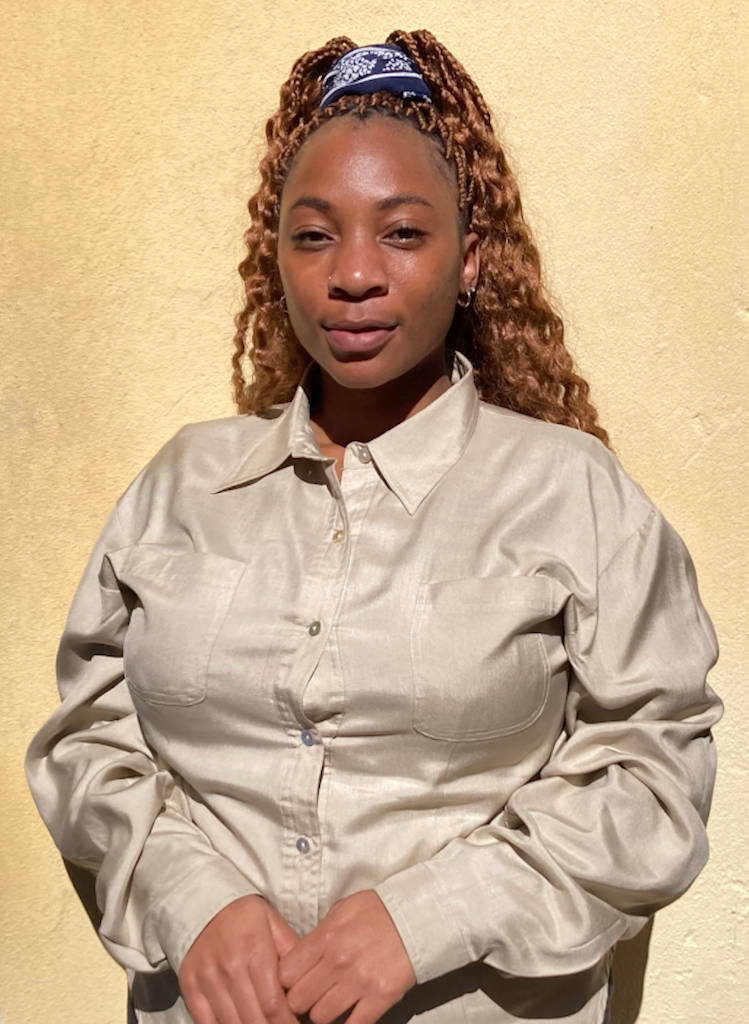 Yonela comes from Delft in the Western Cape. She initially planned to take a gap year after her final year of school, but she became bored so quickly, that she did a six-month nursing course, which then became her first career.
She tells of her work at a psychiatric hospital, where one of her patients became blind due to a brain tumour. Yonela tells of her realisation that "in a psychiatric ward, patients usually do things for themselves" And yet, for this one blind patient, "all the staff did everything for this young woman, from bathing her, to clothing her, to feeding her". A seed of awareness started germinating in the young Yonela.
So when she saw an advert to apply for the course to become and Orientation and Mobility Practitioner, she grabbed the opportunity with both hands. Yonela graduated from the College of O&M in 2021.
"Somehow, this career as orientation and mobility practitioner, this is the career I dreamt about as a child, not that I knew about this career, but somehow, this is my dream job from my childhood".
Yonela joined SAMBT in July 2022.