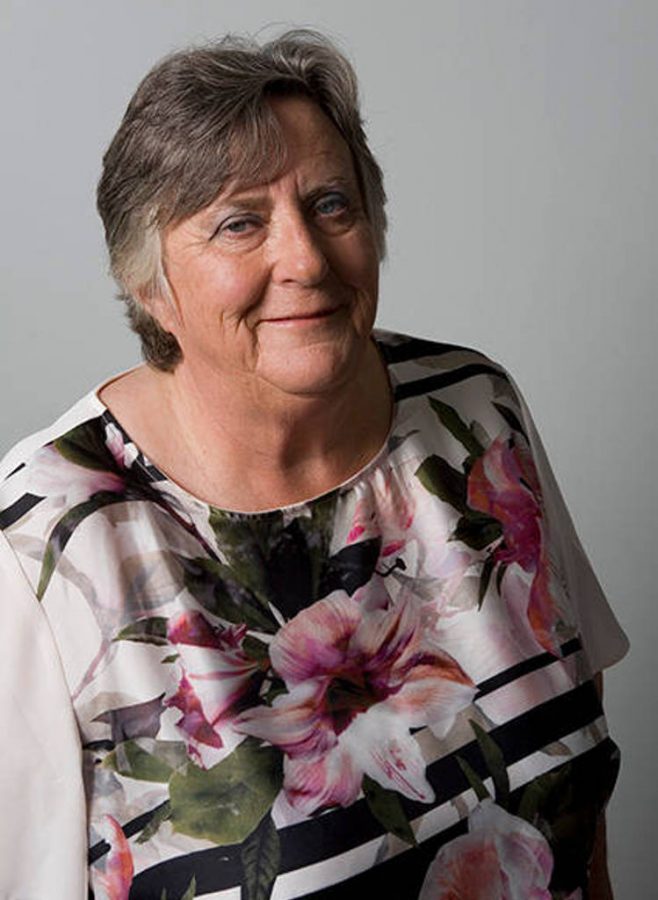 We would normally have been hard put to find someone with enough experience and knowledge to fill the role of Programme Coordinator when that post became vacant at SAMBT in 2016. Luckily though, we didn't have to look too far. That person was Moira Higgerty.

Moira had just retired after over 30 years as the Head of the College of Orientation and Mobility. As such, she was responsible for the training of every O&M Practitioner in South Africa – including those working for us.
Not only is Moira a pioneer in this field in South Africa, she is also well known internationally. She has given presentations at mobility and low vision conferences in places like Norway, the USA, the UK, Hong Kong and Canada.
Right now she is a member of the International Mobility Conference Executive Committee. She is also Chairperson of OMASA – the organisation that represents O&M Practitioners in South Africa. So, Moira is no slouch but she never blows her own trumpet.
Moira's passion for her calling is very clear. You can see it in the way she helps us to set up and monitor our training programmes and in the way she provides field support for our Practitioners.
Her passions go beyond this though. She has a love for the outdoors, wildlife and a particular interest in waterfowl – ducks to you and me. And it wouldn't be too far off the mark to say that Moira's arrival at SAMBT has given us new wings.