Wendy's working life began as a teacher, with her Bachelors Degree and Diploma in Higher Education.
In time though, she found herself in a very different space and place. And that was in the NGO world.
This was with the Jesuit Refugee Service as Johannesburg Project Director. The organisation was dealing with 1000 refugees a month, finding them shelter and housing, the children schooling, and providing an HIV service.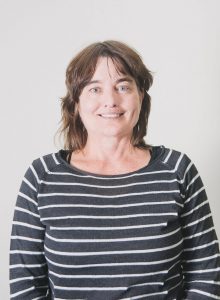 "This means the day-to-day financial management; handling all the logistics and administration; maintaining and monitoring our information systems; drafting the annual budget; making tea and everything else."

When she came to work for SAMBT in 2008, we still looked a bit like one man and a fax machine. But we were going places. Today, Wendy's job as our Manager is quite hectic. She runs what we call the "Engine room".
And she does this with much energy, speed, dedication and a nice demeanor.
We know that without our Wendy in the engine room, this ship would be on the rocks.