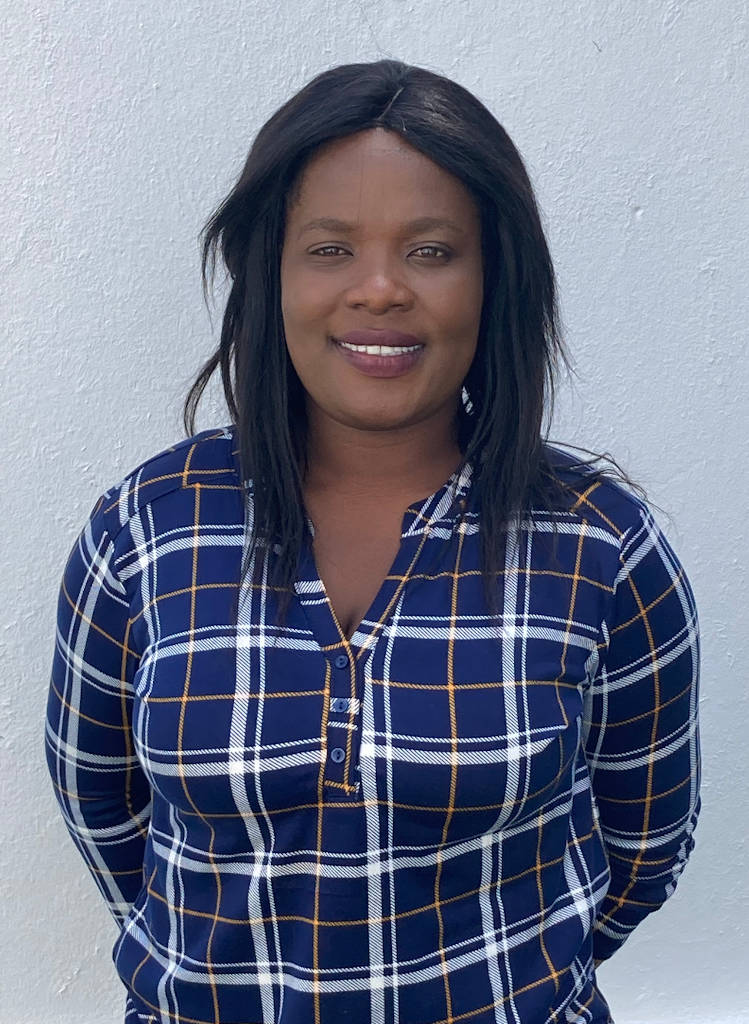 Tsholofelo joined SAMBT in April 2022. She initially worked in community health in her home area of Hammanskraal, in Gauteng Province. It is already clear where her heart was. Tsholo tells of feeling so compelled by the story of one of her patients who lost her sight due to HIV/Aids. She tells of how this patient hurt herself while cooking a meal, and of her realisation "but I could not help her. I could only give her medication."
Then one day SA Guide Dogs Association came to make a presentation in her home area. Hearing them speak, Tsholo just knew "this is the direction I want to go", and so she was delighted when she was accepted into their two year diploma programme, from which she graduated as an Orientation and Mobility Practitioner in 2021.
"Part of bringing hope, of bringing light is why I wanted originally to be a nurse" says Tsholo. These days, Tsholo brings hope and light to the blind people who she trains.