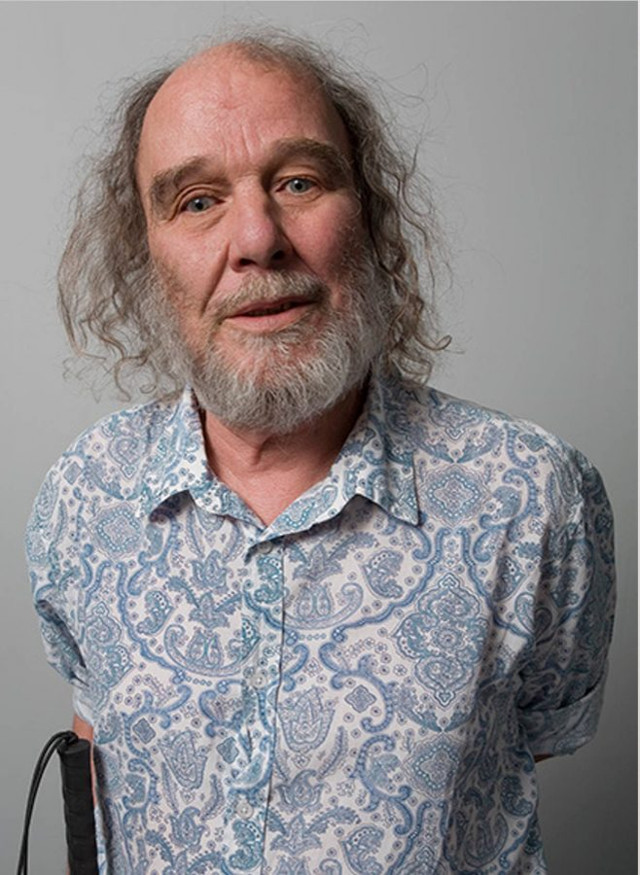 Ian Hutton was one of SAMBT's co-founders 22 years ago. Through his initiative, SAMBT has impacted on the lives of over 5 000 blind people. These are blind people living in deep rural settings as well as in townships throughout South Africa and also children who attend schools for the blind. Although he retired as Managing Trustee in 2021, he still serves on the board as ordinary Trustee.
Ian is blind himself and has personally experienced the feeling of liberation and of self-confidence that Independence Training brings: "I realised though that the majority of my fellow blind South Africans had no access at all to this training, particularly those living in rural and township areas. And so I decided I must do something about it. In 1998, I drew together a group of people and professionals in the field who felt as strongly as I did about the importance of assisting blind people with this training, and SAMBT was formed".
Ian was born in 1951 in Johannesburg and started losing his sight from the age of 8. As time went on, he became less and less able to read print, even with magnifying glasses. Later in life he lost all his sight.
Ian obtained his BA LLB at the University of Kwa Zulu Natal, Durban and practised as an advocate for 2 years after completing his studies in the late 1970s. He then entered the NGO world and became the director of the Rivoni Society for the Blind (a rural organisation). He held that position from 1982 to 1989. During this time Ian was involved in the struggle against Apartheid. In the ensuing years before founding SAMBT, Ian consulted within the NGO sector and was active as a journalist.
Ian is Patron of the College of Orientation and Mobility; He is on the Education Committee of the SA National Council for the Blind (SANCB).