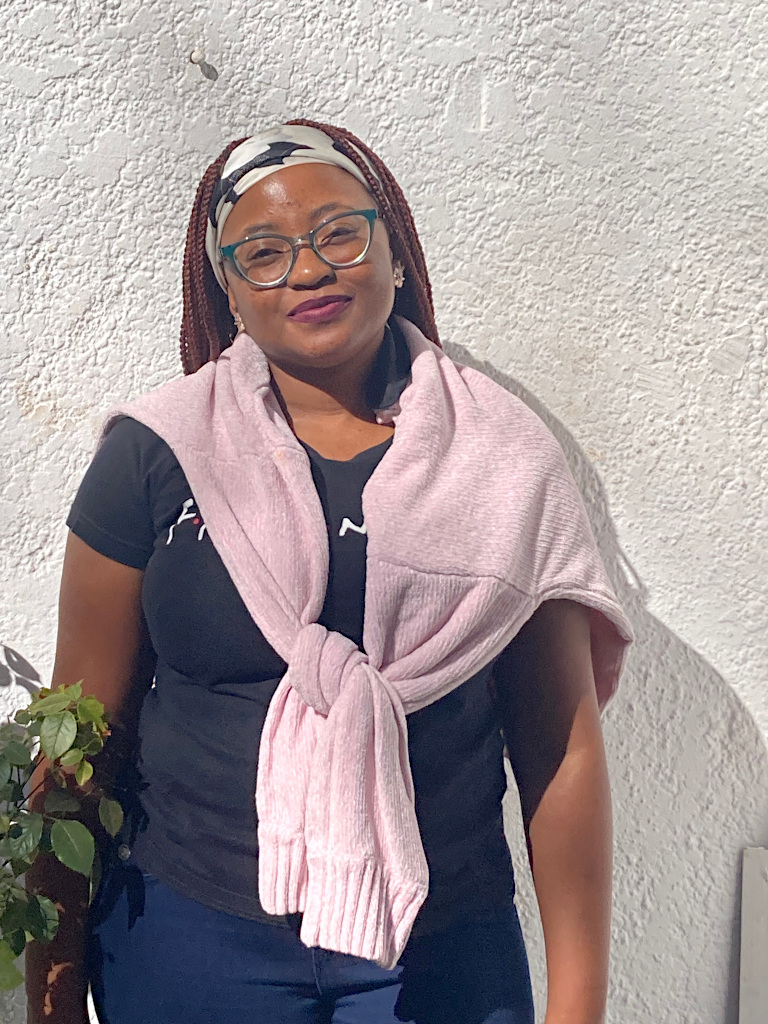 Occupational Therapist
Lethabo qualified as an occupational therapist from the Sefako Makgatho Health Sciences University (previously Medunsa) in Ga Rankuwa in 2018. Since qualifying, she has also competed a short course in labour law at UCT, as well as some other professional courses like a psychiatric evaluation tool and then also a physical evaluation course.
Since Lethabo completed her community service in Limpopo, she has worked in private practice and also at a school for children requiring additional support.
Lethabo sees herself not as a generalist, but rather as a specialist in one niche area. She joined SAMBT in 2023 and is currently undergoing a specialist O&M practitioner course at the College of O&M at SA Guide Dogs.
Lethabo speaks of her interest as an OT, " in how a client functions". This interest then extends to the client who is blind and how the client who is blind gets around and gets things done.