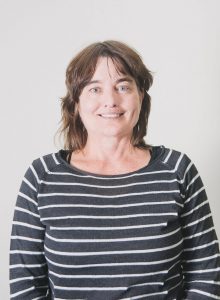 Wendy's working life began as a teacher, with her Bachelors Degree and Diploma in Higher Education.
In time though, she found herself in a very different space and place: in the NGO world. This was with the Jesuit Refugee Service as Johannesburg Project Director. The organisation at the time was dealing with 1000 refugees a month, finding them shelter and housing, the children schooling, and providing an HIV service.
Since joining SAMBT, Wendy runs what we call the "engine room". This means the day-to-day financial management; handling all the logistics and administration, including our small fleet of vehicles, maintaining and monitoring our information systems; drafting the annual budget etc. She does this all with focus, precision and speed.