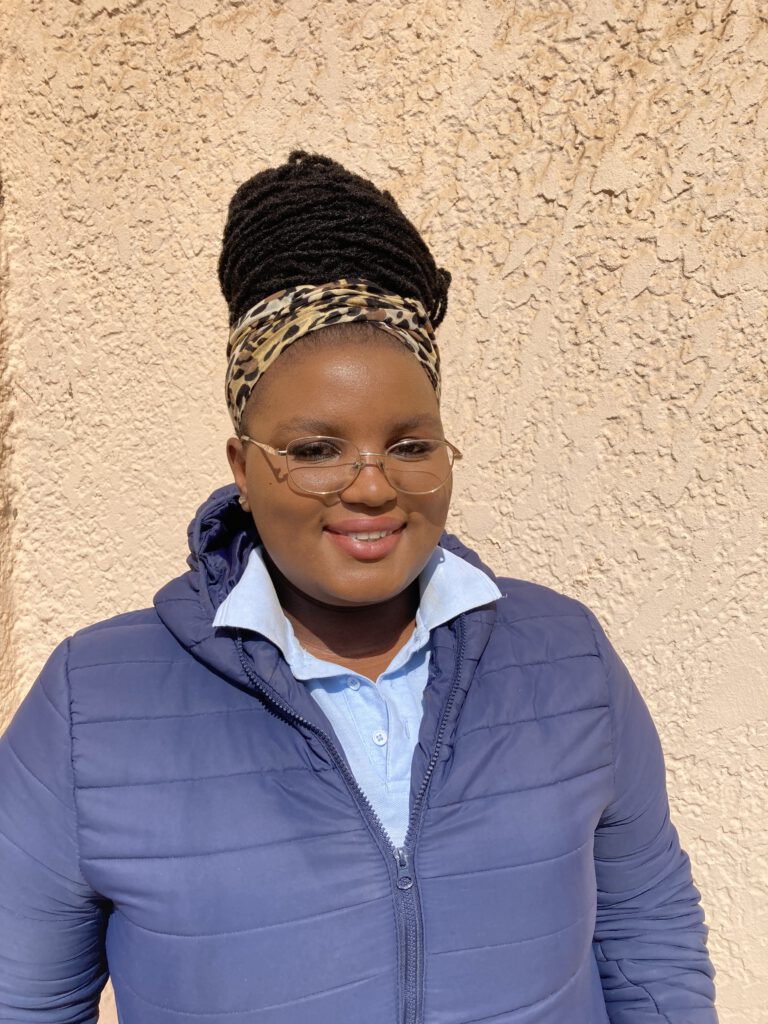 Xoliswa graduated at the top of her class at the College of O&M at SA Guide Dogs in 2019! She joined SAMBT in May 2023.
After matriculating, Xoliswa helped out at her granny's NGO, caring for the elderly. During this time she qualified as an auxiliary social worker. Xoliswa tells how "one of the ladies I cared for, lost her sight, and so I became the one to help her". Something about this experience, helping someone who is blind, sparked joy and purpose in the young Xoliswa. When she saw an advert by the College of O&M at SA Guide Dogs for their new student intake, she grabbed the opportunity and was grateful to receive a full bursary for her studies.
After graduating, Xoliswa went to work at Ethembeni special school which is in the Inchanga area in KZN. While working at Ethembeni, she tells of receiving phone calls from blind people in rural communities not far from where she lived, asking for independence training. Although she loved working at the school, what specifically draws her to SAMBT is knowing that she will be able to provide independence training to blind people living in rural areas.