It all began for Beauty Manoto back in the 1980s. She was living with her husband at a place called Gelukspan in rural North West Province and she was looking for a job. But more than that, Beauty was looking for a calling in life.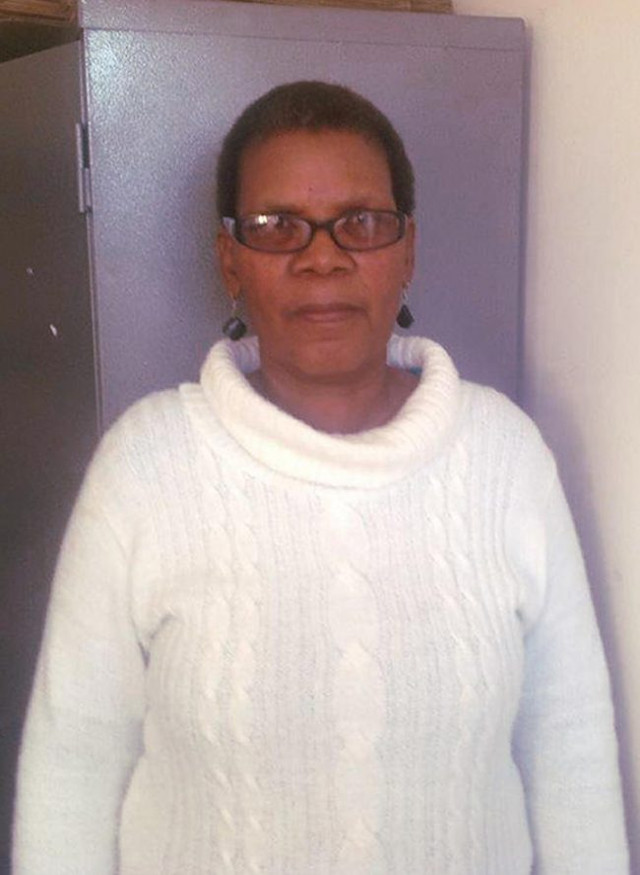 Beauty was one our full-time practitioners for many many years. Since her retirement, she runs one or two programmes a year for us.


And so, when the post of manager at a local workshop for the disabled was advertised, she applied. She didn't get that job though because they said they wanted a disabled person for that position. But that's not where it ended. In fact, that's where it all began. In short, they asked Beauty if, instead, she was interested in training blind people to be independent.
'I grabbed the chance with both arms,' she says. She admits though that, at the time, she had no real idea what Independence Training was about. 'But anyway, they helped me apply for the course that I would need to go on and they drove me all the way to Johannesburg for the interview. And I was accepted! From then on, training blind people became my passion. It became my calling.'

And so it was that in 1989 Beauty qualified as an Orientation and Mobility Practitioner and returned to work for Ditsobotla. That was the name of the organisation that had sponsored her training. And she worked happily for them for a number of years. But then, a very sad thing happened. Ditsobotla folded financially and was forced to close its doors.

Beauty did not give up though. She got herself a six month contract with the SA National Council for the Blind. They sent her to work in Kimberley. And then? Well… We, as a very young organisation, were looking to employ another Practitioner. We needed someone who was prepared to live and work away from home for much of the year. That person turned out to be Beauty Manoto.

That was back in June 1999. And from then on until her retirement in December 2014 she worked for SAMBT. That comes to more than 15 years in all.

But just when you thought it was over, guess what? Beauty is back. A couple of years ago, we needed an extra hand. We turned to Beauty and she said, 'OK, I can help you.' So now, she is running two training programmes a year for us. True, that's two programmes fewer than when she was fulltime. And yes, she deserves her retirement. But that calling that came to Beauty all those years ago has not gone away, it seems.

'Working for SAMBT,' she says, 'is like being on tour. I have gone to so many places and learned so many things. I met so many people. I saw and learned about how they live. I learned their languages. I learned so much. For that, I am very grateful.'